Join Our Book Review Team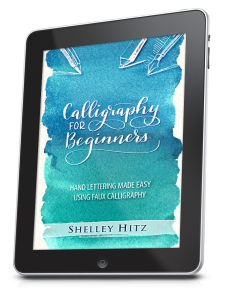 Enter your email address below for access to a review copy of my book, "Calligraphy for Beginners." You will be able to download a PDF or .mobi file. Inside the book, you'll also get access to my Faux Calligraphy online class, practice sheets, access to a private Facebook Group and more!
CURRENTLY CLOSED: Find out about my books here.
Thank you so much! I appreciate you.
Shelley Hitz

Privacy Policy | Cookies Policy | Terms of Service | Contact Us