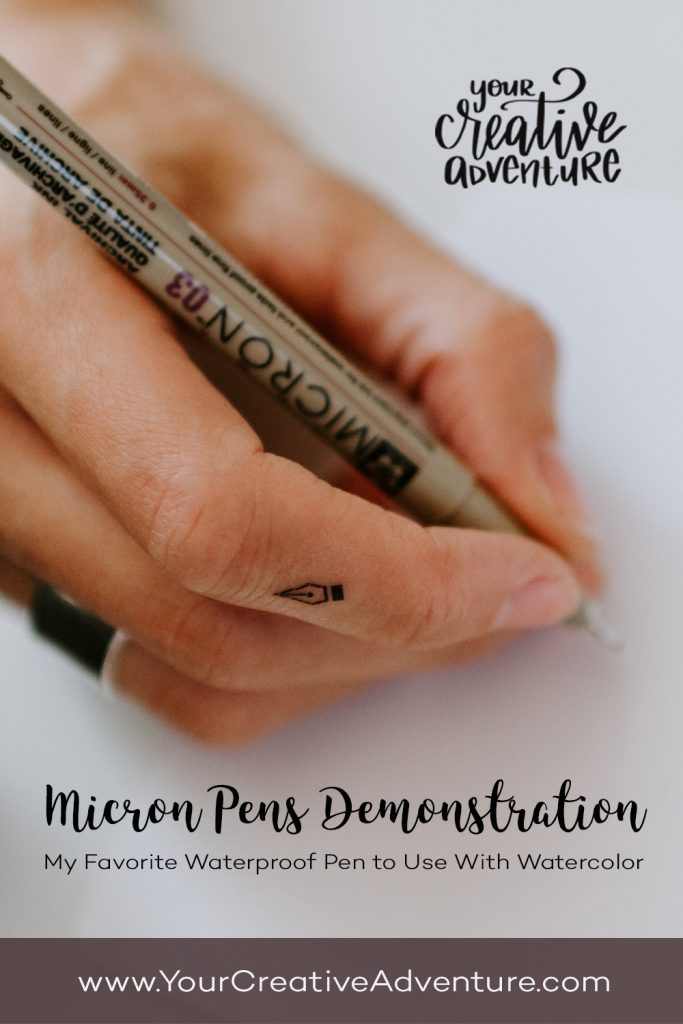 Micron pens are my favorite waterproof pen to use with watercolor. I use them on top of my watercolor painting or I use them to create a line drawing first and then add watercolor paint on top.
Watch my Micron pens demonstration in this video to see how you can easily add ink line drawings with watercolor.
Subscribe to my YouTube channel to get
notifications of new tutorials:

Resources
Creative Corner
Will you try these techniques? Let me know in the comments below and if you do try them, tag me on Instagram @yourcreativeadventure. I'd love to see what you create!
Keep Reading